Airlines that allow pets
Some airlines allow pets on board, however, there are some rules and regulations to follow, like the weight, age, conditions or size of the pet. The travel cost is according to the flight, destination and the nature of the pet.
Air Canada
Air Canada allows pet carriers that fit under the seats. The cat or dog should be small enough to fit and move around in the provided space. Along with the carrier, the weight of the pet should be a maximum of 22 pounds. These rules are applied to both domestic and international flights.
Air France
Air France allows a maximum of 17 pounds, including the carrier bag, but the carriers aren't allowed in the cabin. Pets aren't allowed in the intercontinental flights and business class cabins.
American Airlines
American Airlines allows cats and dogs who can easily fit under the seat in the carrier. Pets should not be lesser than 8 weeks of age and the weight allowed is 20 pounds, including the carrier. They are also allowed on international flights, but they can't be longer than twelve hours. There are some aircraft in which pets are not allowed, so it's necessary to get complete information while reserving your ticket.
Delta
They allow dogs and cats of domestic and international breeds and domestic U.S. birds. Pets should be no less than 10 weeks old for domestic flights and 12 weeks for international flights, however, there is no weight specification, but pets who easily fit under the seat in their carriers are the preferred ones.
Jet Blue Airlines
They allow a maximum of 20 pounds with cats and dogs, including the carriers. They also have a carrier specification of 8 inches high by 17 inches long by 12.5 inches wide for both domestic and international flights.
Southwest Airlines
Pets are not allowed on international flights but trained assistance or emotional support animals are allowed. Though, no pets are allowed on the flights to Jamaica. In the case of the allowed small cats and dogs, they must be placed under the seats, where they can easily move or turn in the carrier.
United Airlines
Domestic cats, rabbits, dogs, and birds except cockatoos are allowed. They must also be older than 8 weeks. After the backlash for the death of a dog and the mishandling of pets in cargo, the airline has temporarily closed the reservations of cargo travel. There is no specification of weight, but the pet should be small enough to fit in the carrier under the seat. The extra cost is charged for stopovers of more than four hours. The rules of domestic and international flights are different. Pets on flights to or from Australia, Hawaii, and Micronesia are not allowed.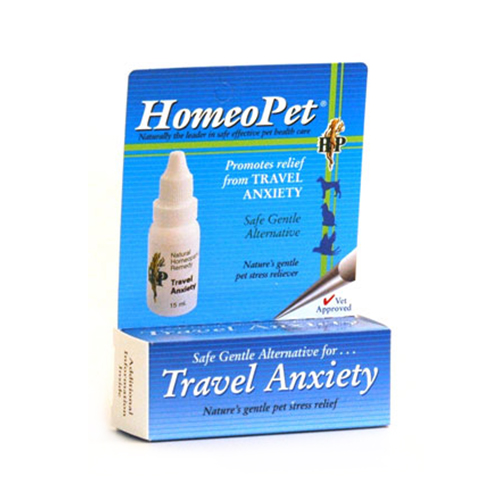 Perfect travel destinations to visit with Puppies and Dogs
There are some destinations which welcome your lovely pet happily and you can enjoy a lot of activities during your vacation.
Mount Pleasant in Virginia, USA
There are a lot of activities Mount Pleasant offers. You can take your blanket, snacks, and your lovely pet too. Greenery and serenity is the best option for enjoying some relaxing time. There are also some pet-friendly hotels which provide excellent pet services.
Banff National Park, Canada
Canada's oldest national park is rich with a lot of natural beauties. You can explore miles of glaciers, ice fields and forests with your pup. It will be the best activity to spend some memorable time with your pet.
Venice, Italy
Gondola rides to explore Venice can become more fun with your furry best friend and the excitement in his eyes while sitting on the comfortable seat. You can enjoy great architecture and views with your little furry buddy.
Glacier Peak in Washington, USA
This is the most active volcano of Washington where you can enjoy the experience of exploration with your pet. Don't forget to bring your hammock to sit, enjoy and play some games with your pet.
The Beartooth Mountains, USA
South Central Montana and North West Wyoming have a beautiful mountain range. You can bring your pet to explore the mountains and view the sunsets while getting a wonderful hiking experience.
Naples Italy
Experience the ultimate fun of having a dip into the Amalfi Coast with your pup. Your dog can also enjoy a big bowl of spaghetti if he is not a big fan of swimming. Plan a trip to explore this amazing attraction with your pet, you won't regret it.
Lake Tahoe, USA
You can plan a trip here anytime during the year with your pup because it's enjoyable in every season. It has a wonderful serenity of greenery and the largest alpine lake in North America.
Vienna, Austria
It's basically an extremely artistic place that is rich in architectural beauty and culture. You can explore the most amazing orchestra and many other types of music with your pet, along with roaming around a lot of splendid castles, royal buildings, and parks.
Paris, France
Nothing can be better than the world's most romantic city to explore. You can take your pup to explore the streets, look at the art, culture and the central landmark, The Louvre where you can ponder with your pup for a fine time.
Warsaw Poland
You can watch amazing water and lights show in the Multimedia Fountain Park in the evening, where you can go with your pet to have some play time.
Great Sand Dunes National Park
The tallest sand dunes of North America are worth exploring. Do not hesitate to bring your little furry explorer along for a lovely visit. Keep some snacks and water with you for you and your pet to enjoy.
Quebec, Canada
Your pet will definitely enjoy his time with you in the European charm of this glorious historic beauty filled with art and culture. You can explore every bit of it and your pet can insist you get him the Montreal Smoked Meat Sandwich, due to its mouth-watering aroma.
The Leaning Tower of Pisa, Italy
This place will surely inspire your inner photographer and you will probably want to stay for longer to get interesting and funny photos of your pet with the leaning tower. You can use your creativity as much as you want and your pet will love to participate.
Rome, Italy
The 2000 years of rich history of civilization, culture, and art is the best place to explore with your little furry friend. You can have a lot of candid shots at Trevi Fountain and Coliseum. You can also rent a bike that has a little basket, to roam around the city with your furry travel partner.
Stockholm, Sweden
The cobblestone streets of Stockholm are extremely pet-friendly. People carry their dogs everywhere in the city. However, dogs are not allowed at most cafes and restaurants due to dog allergies. If you are moving from another country, then you have to get a complete health examination of your dog.
Things to keep in mind while traveling with dogs
Dogs are an extremely friendly animal, but sometimes they panic or get depressed due to the change of environment. There are some breeds that can get specific diseases due to pressure or travel fear. If you make sure of these several things before taking your pet on a vacation, you can prevent all the hassle.
Go for a test drive with your pup
Even if you take your dog for small drives, it is not necessarily true that he will be fine for the long drive. Take the dog for a test drive of almost three to four hours to see the reaction. Do not take the dog for any long road trip directly for the first time because your trip will be spoiled, because he could get his motion sickness, agitation or anxiousness.
Bring Proper Medication and Food
Taking your pet on a trip is exactly like taking kids on a trip. You have to be very careful with things. Buy enough food that can last for the entire trip because if you fail to find the specific food when you are far away from home your pet might face digestive issues. If your pet is on specific medication, then don't forget to carry some extra doses; otherwise, always keep some basic medication with you, in case of general health problems due to environmental changes.
Do not forget some Paw-Accessories
If you are planning some outdoor activities and adventures, then carry some extra accessories to keep your pet comfortable.
· Booties
If your dog has never worn booties before,  then he might not want to wear them suddenly. It's better to let them wear the booties at home to get used to them. This will keep their paws protected in the long run.
· Brush
More shedding can occur due to a little anxiousness and a change of climate. Don't forget the brush to keep your dog clean and avoid having dog hair all over the place.
· LED Collar light
It will help you to spot your dog in the dark, especially if you are going hiking or on an exploring trip.
· Hiking Pack
You can make your dog look more adventurous by giving him some general equipment in its hiking bag like their own food and water. Don't put the weight that makes them uncomfortable to move around freely though.
· Collapsible bowl
It will help you to save some space without losing comfort. Get some cheap collapsible bowls along with the food.
· Pets First Aid Kit
Puppies have different needs, and sometimes general medicines which are good for humans happen to be the worst for pets. Make their own small first aid kit, and, even better, consult their vet to get the general medication along with proper instructions.
· Jacket
If your pup is prone to anxiety then a thunder jacket is a must. If you are moving to a different climate then keep an ordinary jacket because your dog gets cold too.
· Bigger Tent 
Try to get the bigger tent where your pet can stay inside with you. They can get hurt by another animal, harsh weather or temperatures. It's better to give them a corner in your own tent to avoid any type of hassle.
· Leash and Collar 
While hiking and running, you can keep your hand free but take care of your dog and don't let him get away from your site. Bring an extra collar, just in case you forget the original collar. By having an extra one handy, you don't need to get worried or have to rush to the market to buy another one. The collar is necessary, because, without it, your dog may appear as a stray and can be picked up by the local pound if he happens to wander away from you.
Get a Checkup of your Dog
This is the most important thing to do, because if you are traveling internationally or through a flight, then you might need a health certificate from the vet. Make sure your dog is perfectly fine to travel and its vaccinations are complete and up-to-date, to avoid allergies or any other problem. Confirm that the pet is safe to travel.
Book pet-friendly accommodations where you and your dog can stay. This is a very important thing to do before leaving, because not every place allows pets.
Before planning the trip, make a proper checklist of the things you need. Carry your dog's favorite toys, his medications, food, and other specific things. If you are moving to a colder climate, then remember their blanket, jacket, and other important things. Try to keep your pet as comfortable as you can, so he can enjoy the travel experience.